Products
Delivering products underpinned by solid technologies that are paving the way for the future
Howa Machinery's lineup of machine tools is underpinned by a wealth of expertise and rock-solid technologies and used by a truly wide range of industries due to its high productivity, reduced energy use and flexibility. To establish high reliability, we manufacture high-speed and high-precision transfer machines, highly flexible FTL/FMS, and a supporting case of #30 and #40 machining centers as well as factory automation standard machine tool units for transfer lines, optimized turret head machines capable of multi-face and multi-axis machining and others.
Machining centers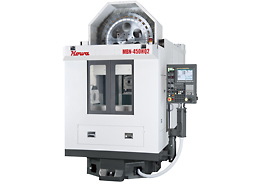 The MBN Series #30 and #40 horizontal machining centers can accommodate any high-productivity mass production line that machines aluminum engine and transmission parts for automobiles and motorcycles, while the KIWAMI Series offers all-purpose-type #15 and #30 vertical machining centers capable of high-speed and high-precision machining of electronic components and automotive parts.
Transfer lines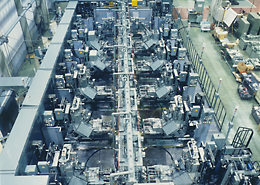 Having adapted continuously to changes taking place in the automotive industry, our transfer lines represent a culmination of machine tool technologies that can accommodate high-precision and high-efficiency manufacturing on a variety of engine and transmission mass production lines.
Standard machine tool units for transfer lines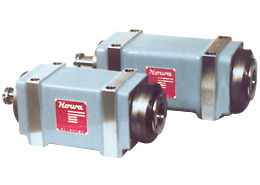 In line with the rapid advancements in machining centers that enable machining on a mass production scale, our selection of standard machine tool units for transfer lines makes it possible to create more flexible combinations on the production floor to support mass production.