NEPHRON Oil Cleaning System
NEPHRON Oil Cleaning System
(Protect Engine, Save Resources, Protect Environment and Save Money)
Oil is one of the decisive factors to extend engine life in machine operation, whether for production machines, hydraulics, diesel generator sets and other machines that use oil as a lubricant. In general, oil serves as a lubricant to avoid direct friction on the part of the touching machine, as a bearing on the rotating shafts and as a coolant Therefore it takes a good quality of oil even if used in a long time. So technological developments at this time have come to the effort of using lubricant oil efficiently. One of the expected objectives is the use of semi-permanent oil so that no more oil changes and no more waste oil used. It only takes a little extra because there is oil that burns and evaporates.
NEPHRON SYSTEM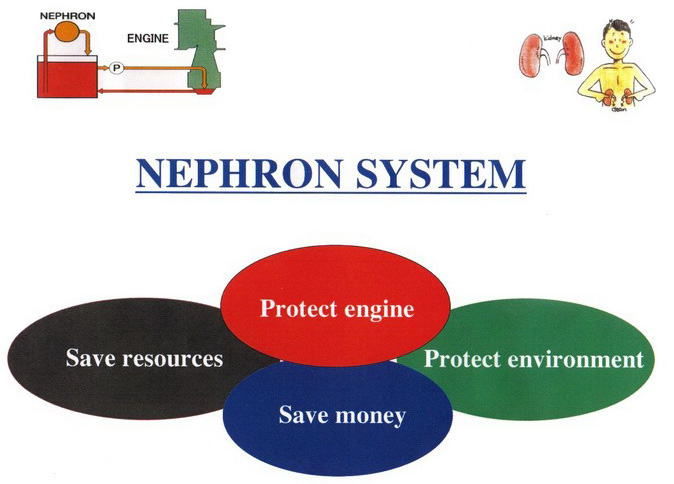 NEPHRON is the very special oil recycling system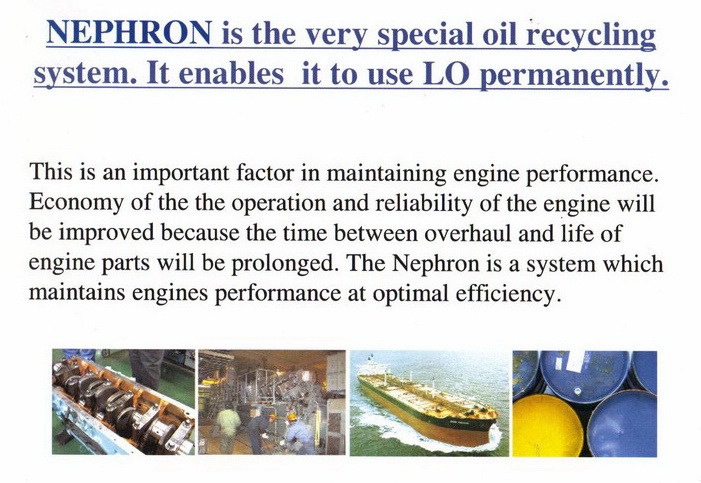 NEPHRON Always Keep LO Clean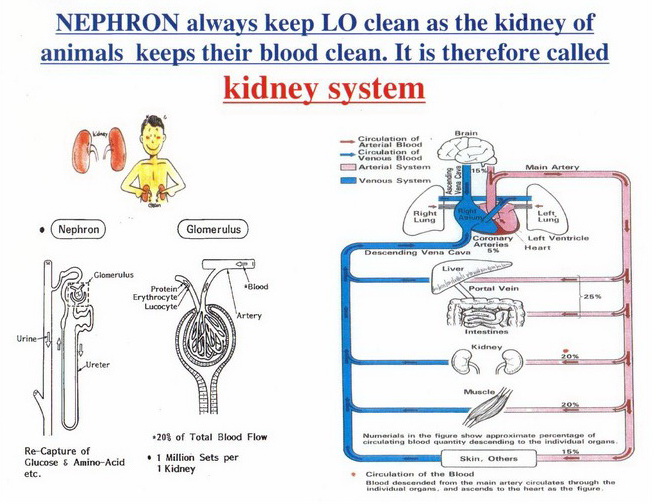 NEPHRON is able to remove LO slugde soon after generated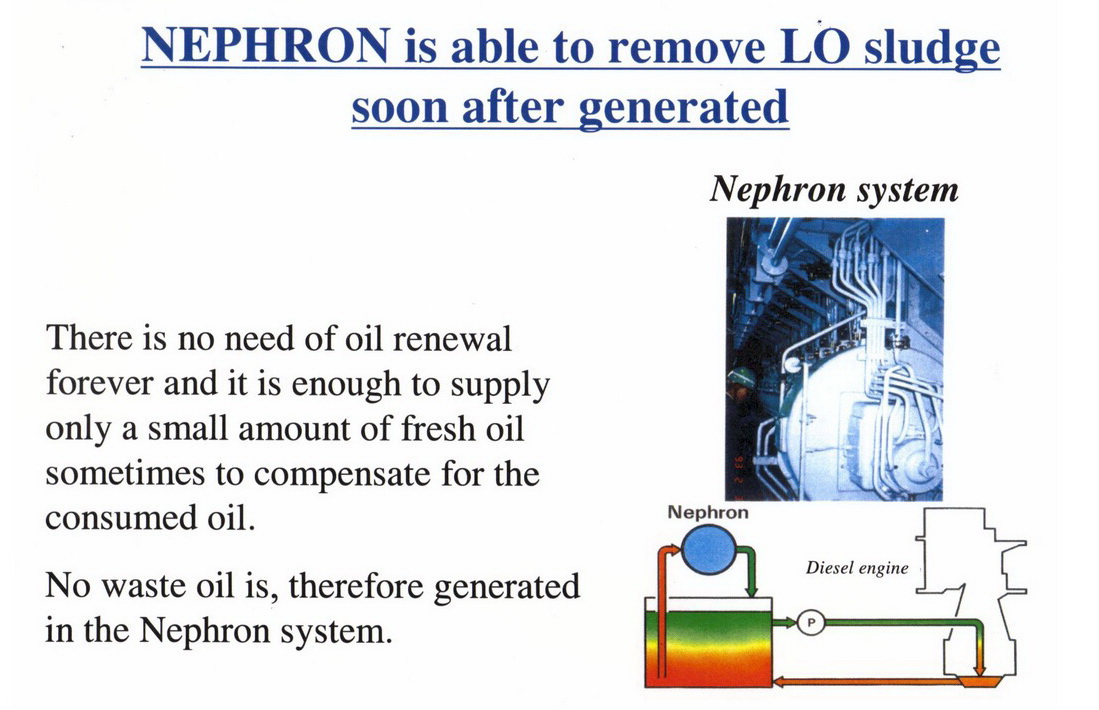 Why use NEPHRON system?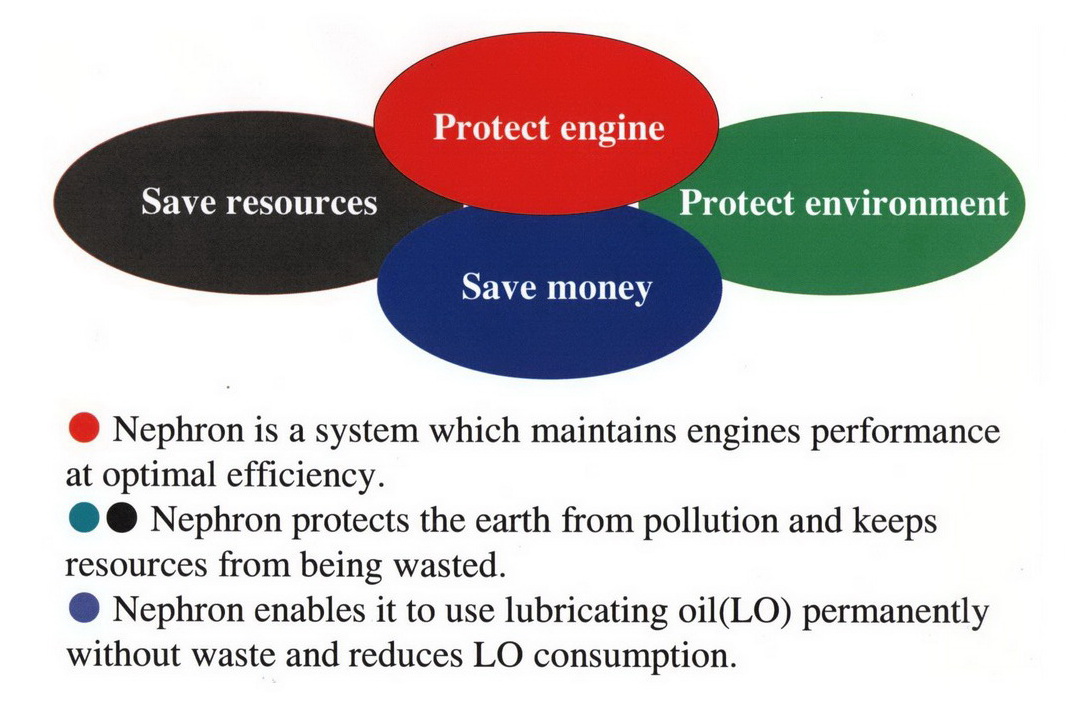 More than 1000 Sets of NEPHRON supplied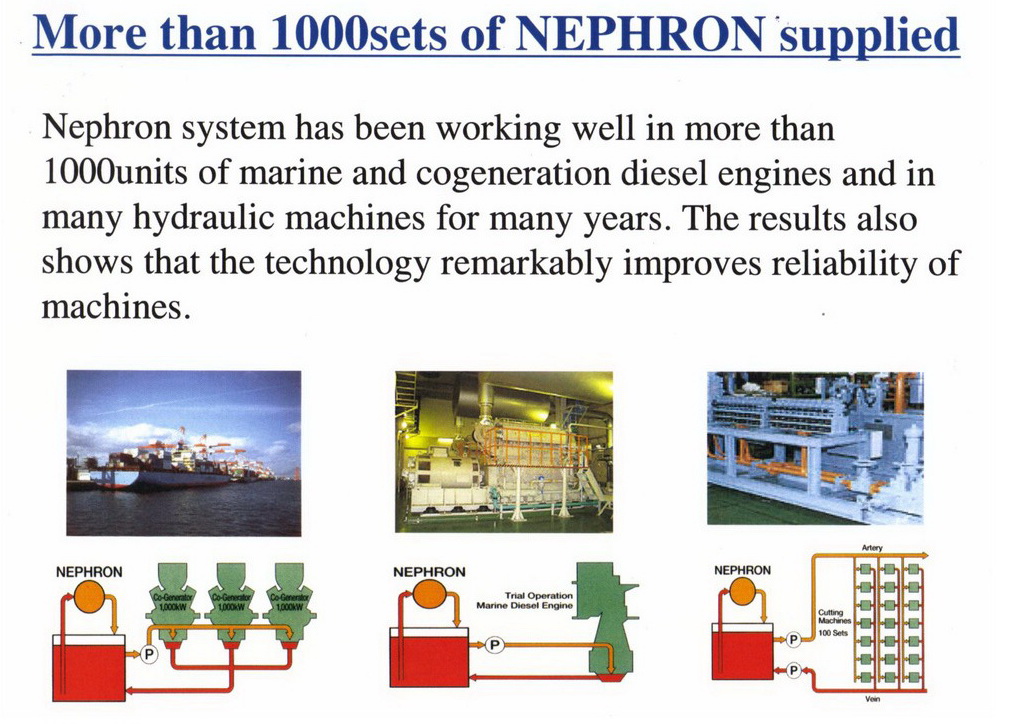 Difference of mechanism of the filtering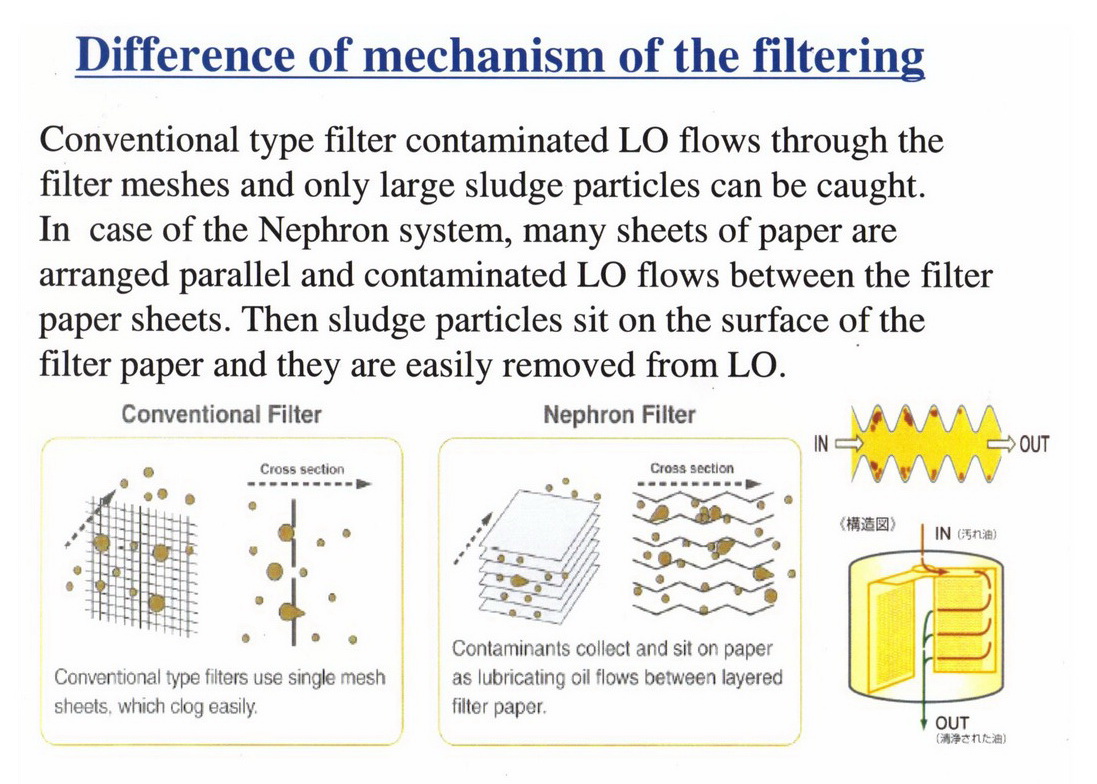 AS the result of keeping LO clean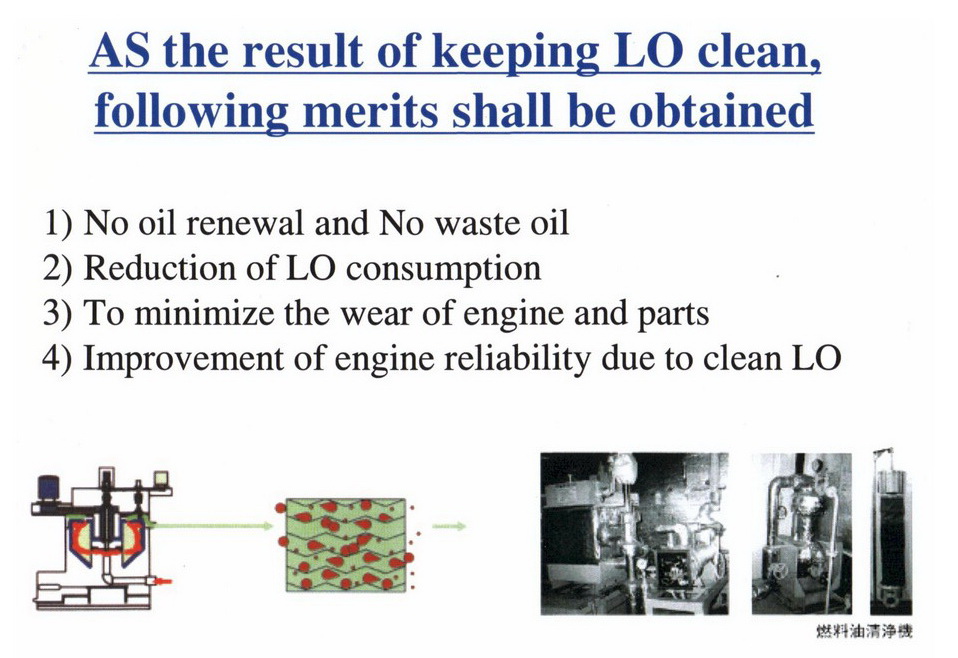 NEPHRON can be applied whole type of the diesel engine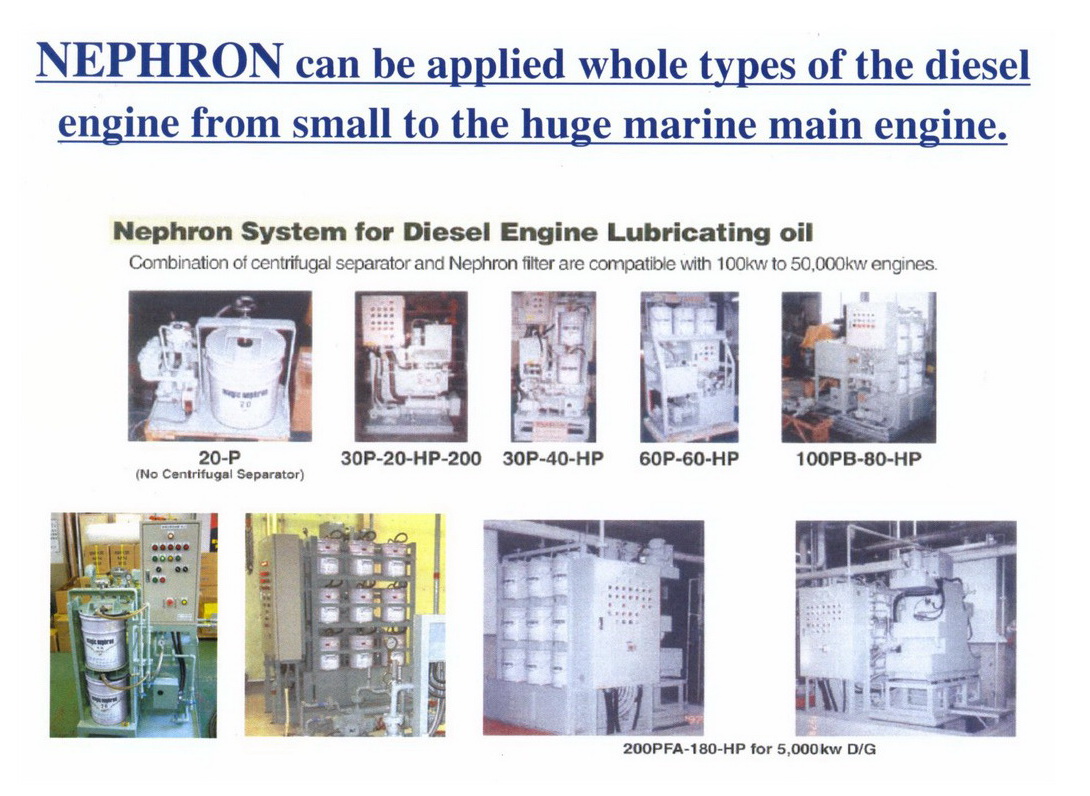 Engine inside view after adopting NEPHRON