HOWA Sweeper & Scrubber
Contributing to a cleaner, more comfortable, people-friendly environment
In today's era of modern amenities everyone demands a clean and comfortable environment. At the same time, given rapid changes in our environment, requirements for the maintenance and beautification of living spaces continue to grow ever more diverse. Howa Machinery is responding to these needs with its lineup of street sweepers essential for maintaining expressways, national routes and residential streets for vehicle safety and comfort as well as with power sweepers and scrubbers for cleaning factories, public facilities and leisure facilities. We stand more committed than ever to contributing further to society through the excellent products and services we provide that are underpinned by our extensive experience and technological prowess in the field.
Industrial sweepers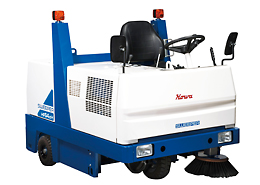 Power sweepers clean dirt, garbage and other small debris both indoors and outdoors at factories, warehouses, and parking structures. We offer a lineup of brush and blower-type power sweepers that offer great cleaning performance.
Scrubbers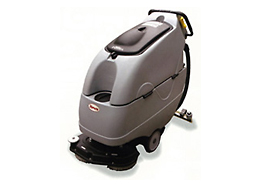 Scrubbers clean floors inside factories, warehouses and buildings. Scrubbers polish floors and collect dirty water using a squeegee.