Our Business
Proposal Engineering & Total Enginering
PROPOSAL ENGINEERING / プロポーザルエンジニアリング
We are able to be a partner to achieve your company goals by analyzing the desire of the company such as Production volume, Product quality and Installation location.
Then we will provide the production method, required equipment and process examination by optimizing the equipment, cost and layout.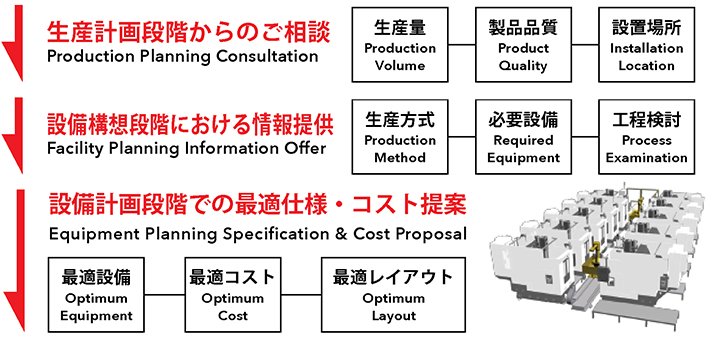 TOTAL ENGINEERING / トータルエンジニアリング
For the achievement of your needs, we are able to provide all the required equipment such as Machine Tools, JIG, Tooling, Transportation, Accessories Unit, Software, Internet of things and Tryout.