Pneumatic clamp cylinders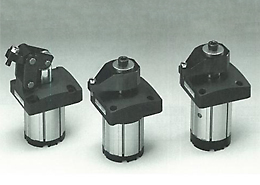 Pneumatic clamp cylinders are specially designed to hold a work piece during milling and drilling work.
Product List
Pneumatic Clamp Cylinder with Sensor
JA Series (0.8MPa)

The pneumatic version of the JS Series of hydraulic clamp cylinders with sensor.
Available in a swing type (JAS) or a swivel type (JAM).